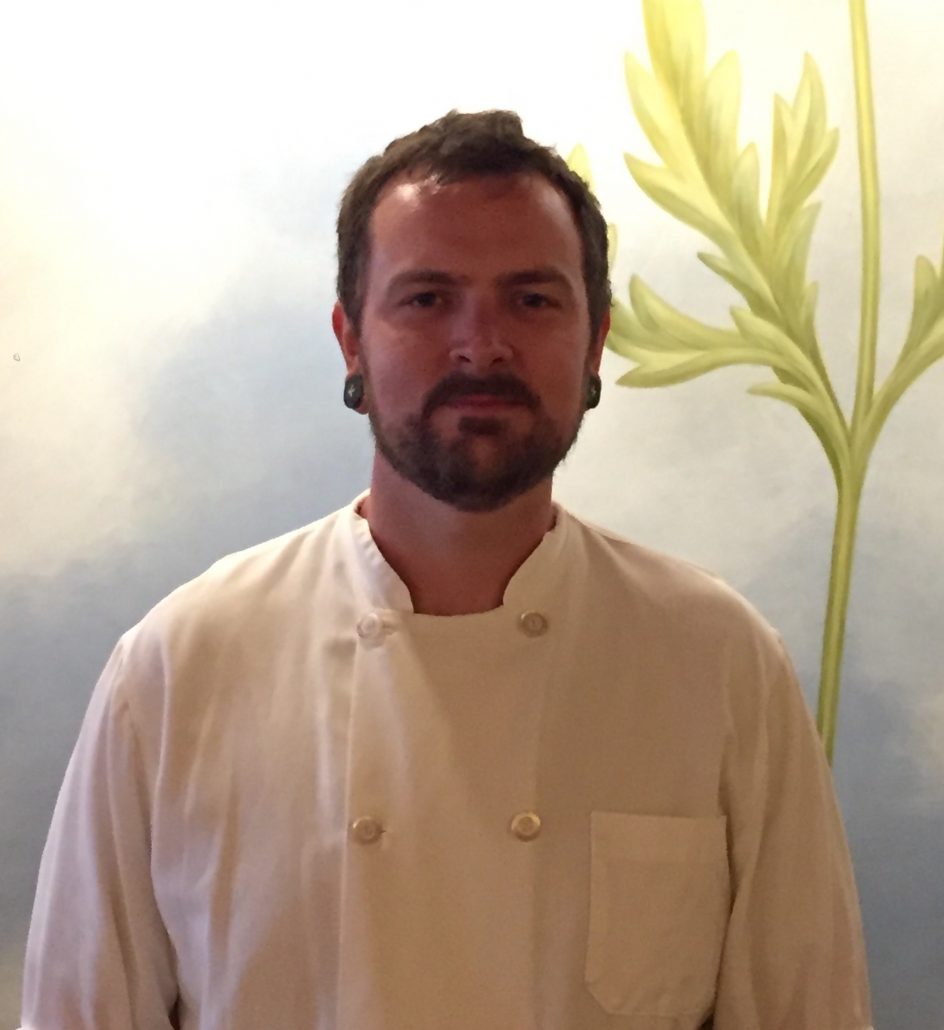 At Carmine's on Penn, we pride ourselves on having the best staff in the business. That's why we're so thrilled to welcome a new head chef! Eric Seabolt joins the team as the master behind your favorite Carmine's on Penn dishes. We asked him a few questions to get to know him a little better.
Carmine's: You're new to Carmine's on Penn – welcome! What was your background before this?
Chef Eric: Most of my cooking background is in contemporary Mexican or Italian/American fine dining. I went to the Cooking and Hospitality Institute of Chicago. After Graduating in 2007 I spent some time in Alaska before returning home to Cincinnati where I worked for two and half years before I landed my first chef de cuisine job at a restaurant called Nada. During my time with Nada, I also spent time working at an Italian restaurant called Boca.  After leaving Nada, I took a sous chef position at a contemporary American restaurant called Vida. Now, Carmine's on Penn is my next adventure!
Carmine's: What inspired you to become a chef?
Chef Eric: My grandparents were farmers, so they passed down a love and knowledge of food.  I didn't realize until college that I was so passionate about food. I also enjoy the atmosphere of restaurants. I love food and cooking because of the continuous learning and sharing parts of yourself with other people.
Carmine's: There are so many menu options at Carmine's on Penn. If you had to pick a favorite, what would it be?
Chef Eric: We do have a lot of dishes on the menu here at Carmine's. I would say the Pasta Alla Carmine's because of how simple but great it is.
Carmine's: Carmine's on Penn has a pretty extensive wine list. If it were in stock, which wine would you recommend to a customer?
Chef Eric: Tormaresco "Boca di Lupo" Aglianico, 2011 vintage from Campania. I love medium-heavy to heavy bodied red wines. This selection is a good price point and very similar to a California Cabernet.
Carmine's: When you're not cooking, what's an activity you enjoy?
Chef Eric: My favorite off-day activity is either playing disc golf or hiking in a park.
Carmine's: Last question and probably the most important: What do you love most about Carmine's on Penn?
Chef Eric: I love the family atmosphere! Being at work really makes me feel like I am at home.