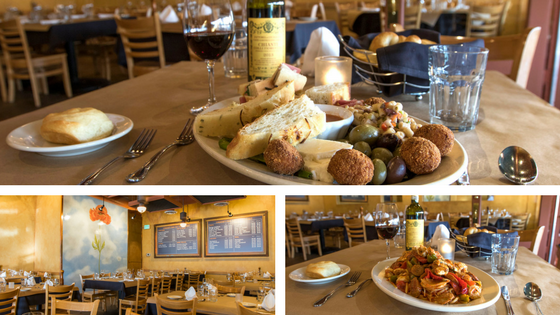 Make your reservations now! This year's Denver Restaurant Week is February 24 – March 5 and we have a menu to excite every member of the family! Whether it's a date night for two or a family affair, be sure to stop by Carmine's on Penn to celebrate this local culinary tradition.
For $35.00 a person, restaurant patrons will be able to choose one dish from each category.
Appetizer
Ravioli alla Vodka
Seasonal Ravioli
Antipasta Misti
Tour of Italy
Portobello Mushroom
Salad
House Salad
Pear Salad
Caesar Salad
Spinach Salad
Entree
Chicken Montana
Shrimp Calabrese
Seafood Fra Diavolo
Seafood Marinara
Strozzapreti
Moose' Pasta
Pasta alla Capo w/Shrimp
Ragu Con Funghi
Shrimp Parmigiana
Chicken alla Carmine's
Chicken Marsala
Chicken Parmigiana
Chicken Piccata
Chicken Pazzo
Veal alla Carmine's
Veal Frescha
Veal Marsala
Veal Parmigiana
Veal Piccata
Veal Pazzo
Dessert
Three Layer Chocolate Cake
Tiramisu
New York Style Cheesecake
Bread Pudding
Vegetarian and gluten free options are available! Don't wait – give us a call today at 303-777-6443 and make your reservation!