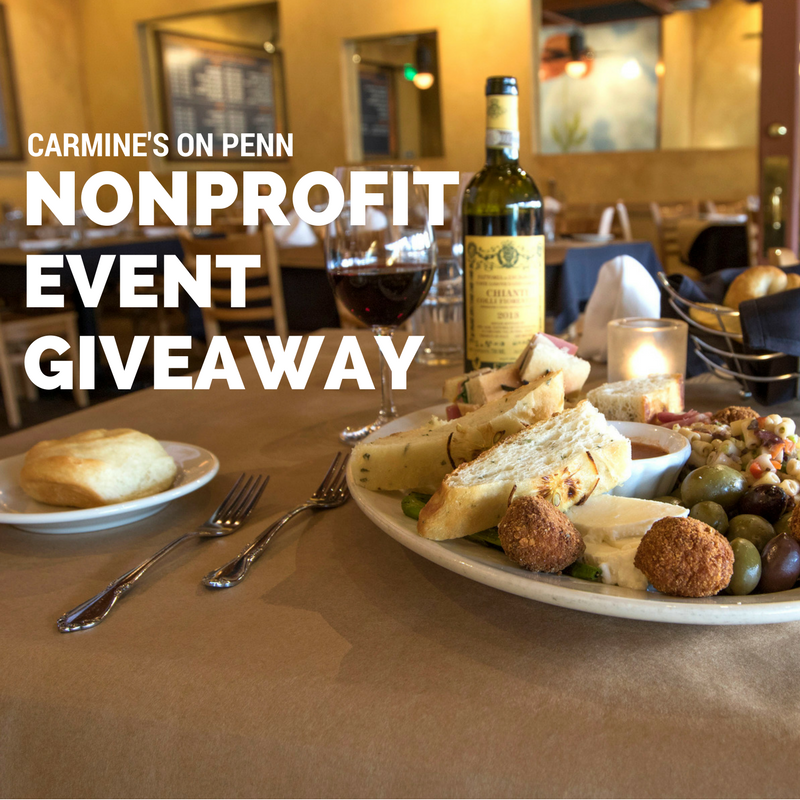 Being a good neighbor doesn't just mean serving up delicious, family-style Italian meals. It also means giving back to the local community. That's why Carmine's on Penn has been supporting Denver nonprofits for over 20 years through our Community Partners Program.
Most recently, Carmine's reviewed submissions for a nonprofit event giveaway and selected Project PAVE to be the recipient of a complimentary event for 25 people, complete with food and wine.
The nonprofit giveaways don't stop there. Carmine's is now reaching out to the local community to vote for their favorite arts-related nonprofit to win a family-style dinner for 25 to be used for any purpose to benefit their cause. The voting runs from now until July 31, 2017 and the winner will be notified by August 14. Find out more about the four nonprofits in the running below:
Baroque Chamber Orchestra of Colorado – The Rocky Mountain Region's only professional period-instrument orchestra, bringing Colorado audiences the musical riches and spirit of improvisation of the 17th and 18th centuries.
Colorado Children's Chorale – Presents professional choral concerts and educational programs that entertain, inspire and bring joy to audiences and communities.
Colorado Youth Symphony Orchestra – Brings together Colorado youth of all ages to participate in orchestral ensembles that foster their musical understanding, social growth, self-esteem and a lifelong love of music.
Phamaly Theatre Company – Produces professional scale plays and musicals year-round throughout the Denver Metro region, cast entirely of performers with disabilities across the spectrum.
Now that you know a little bit about each nonprofit, make sure you get online and vote! A big thanks to 5280 Magazine for helping Carmine's to promote our latest Nonprofit Event Giveaway on the Eat + Drink section of their website. Sign up for their newsletter and watch out for voting reminders from now through July.
We can't wait to see who you select as the winner. Then the fun of helping them plan a fantastic event begins!